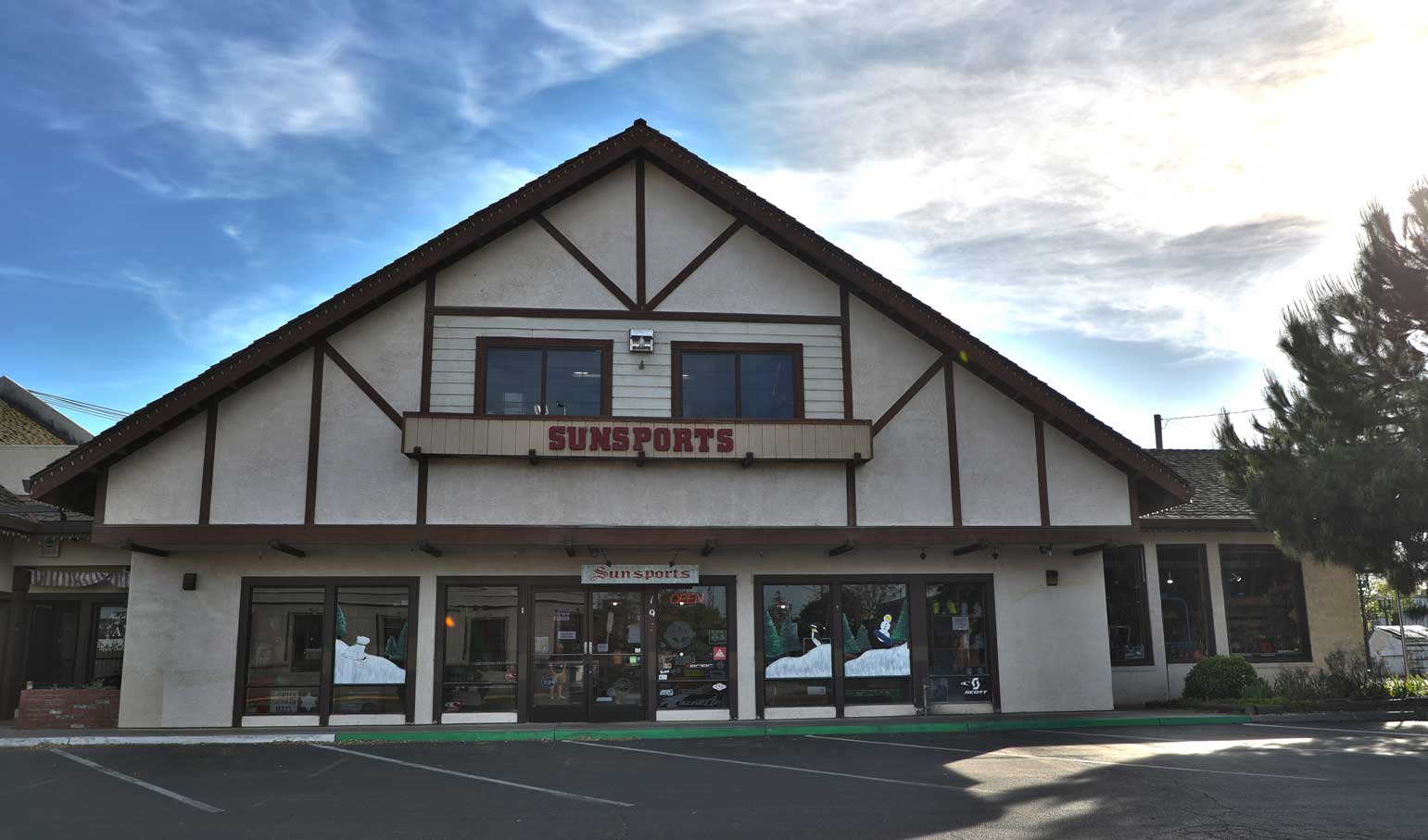 Your Home Town Sporting Equipment Shop – Visit Us Today
Snow Skis in Turlock CA
Welcome to SUNSPORTS in Turlock, where you will find everything you need for skiing and snowboarding. We have a large selection of skis and snowboards, ski and snowboard clothes and accessories. We have a fully stocked ski rental and snowboard rental shop including mechanics to tune your skis, boards and bindings.
Full Service Ski and Snowboard Shop
If you live in Turlock, Merced, Modesto or any of the surrounding communities, SUNSPORTS is your Winter headquarters for all your skiing and snowboarding needs. We are a full-service ski and snowboarding shop. If you need rentals on skis or snowboards we have very competitive rental rates. If you need new skis or a new snowboard, we have a large selection of top brands including Volkl, , Scott, Blizzard, K2 and more.
Ski Clothes and Accessories
We also have a large stock of Winter ski clothes and snowboard clothes for men, women and children. We carry most of the top brands you would find at large ski resorts like Heavenly Valley, Kirkwood, Squaw Valley and Northstar. If you are looking for Spyder, Helly Hansen, North Face, or your favorite brand, odds are we carry it.
We are the Central Valley's premier Winter sports headquarters and offer personalized, expert assistance. We not only custom fit ski boots, we stretch and modify them to ensure your feet avoid the discomfort associated with ill-fitting ski boots. If you are having trouble with your ski boots, we can help.
Swim classes and recreational rentals available to customers from the following areas:
Turlock, CA
Hilmar, CA
Keyes, CA
Delhi, CA
Ceres, CA
Hughson, CA
Livingston, CA
Crows Landing, CA
Ballico, CA
Modesto, CA
Stanislaus County, CA
Merced County, CA
San Joaquin County, CA
and more!
GUARANTEED Satisfaction!
When it comes to snow skis and bindings, if you tell us about your level of skiing and what you like to do most, we will give you some excellent options. From the type and length of ski to individual ski characteristics, our highly trained and knowledgeable staff will guide you through the many types of skis available. When you leave Sun Sports, we GUARANTEE you will be a satisfied customer.
If you have any questions on skis, bindings, snowboards, ski and snowboarding clothes and accessories, just call us TODAY on our local hotline (209) 634-2073.
We also have a large selection of Summer sporting goods including kayaks, backpacking and hiking equipment.